USB-500X USB Handheld Microscope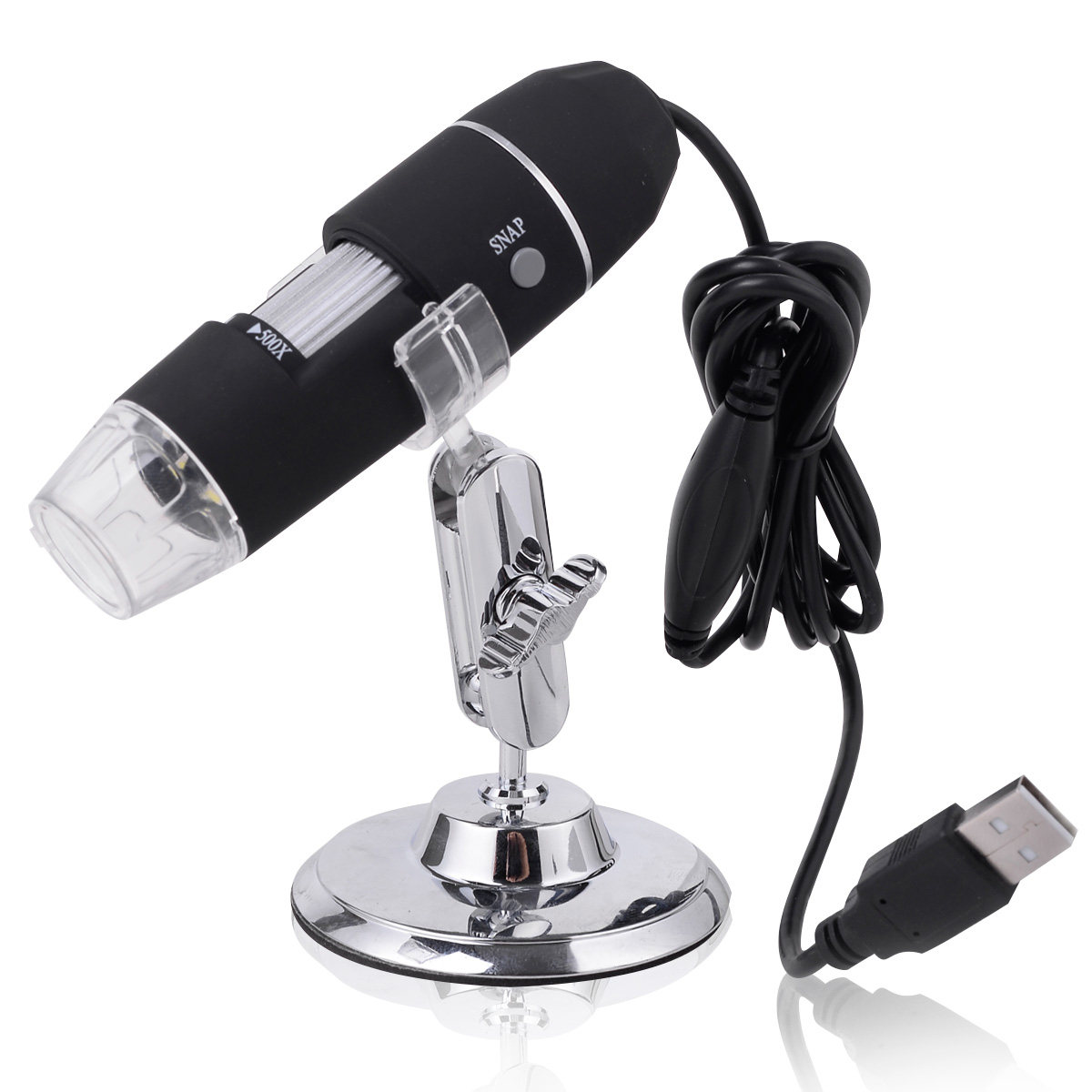 The USB HANDHELD MICROSCOPE is an electronic product for the micro object observation.
It is a tubular imaging system consisting of an optical lens, an image sensor, an illumination mechanism and
an image transfer control circuit connected to a computer. You can display the images captured by the USB HANDHELD
MICROSCOPE on the computer screen, store them on the computer, print them or send them over the internet.
Technical Specifications

DSP

Digital Image Monarch Processor

Sensor

High Quality 2M CMOS sensor

Picture and VideoResolution

640x480,1600x1200

Color

True Color 24 bit (RGB)

Interface

USB 2.0

Frame Rate

30 frames / sec (CIF and VGA)

Focus distance
0~200mm

Magnification

50x~500x

Size

32 mm in diameter, 92 mm in length

USB Cable Length

1.8 meters

Timing Snap

10 seconds

Illumiation

Eight LED, adjustable

OS
Windows XP, Win 7, Win 8
USB-500X USB HANDHELD MICROSCOPE
$38

USB MICROSCOPE PEN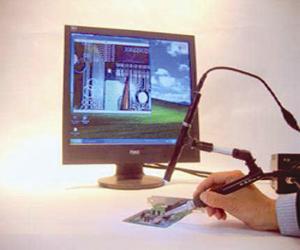 108M USB Microscope Pen w/ Tripod support stand
Sale Price:$89.00

Application:
Endoscope
Scientific teaching tool
Laboratory Research
Medicalanalysis
School Research tool
Insect dissection examination
Plant dissection examination
Skin examination
Scalp examination
Textile Inspection
Jewelry Inspection
Collections/ Coin Inspection
Printing Inspection
Reading Aid
On-line chatting
Teacher Add as Project,
Presentation
Industrial Inspection
Computer Parts inspection
Technical Specifications

1. DSP: Vimicro Digital Image Monarch Processor,
with picture and video capture functions.
2. Sensor: high-quality CMOS sensor, with
software capable of static interpolation up to1.3
million pixels.
3. Resolution: 352-288, 320-240, 640-480,
800-600, 1024-768, 1280-1024
4. Colors: true color 24bit (RGB)
5. Interface: USB1.1/USB2.0.
6. Frame rate: 30 frames/sec (CIF and VGA).
7. Focal distance: 10mm
8. Magnification: 40X(at 10mm on 17 screen

Features


- AV output
- Product Note: direct access or TV display
- 480 TVL output
- Magnification: 40X

Images from USB Microscope Pen